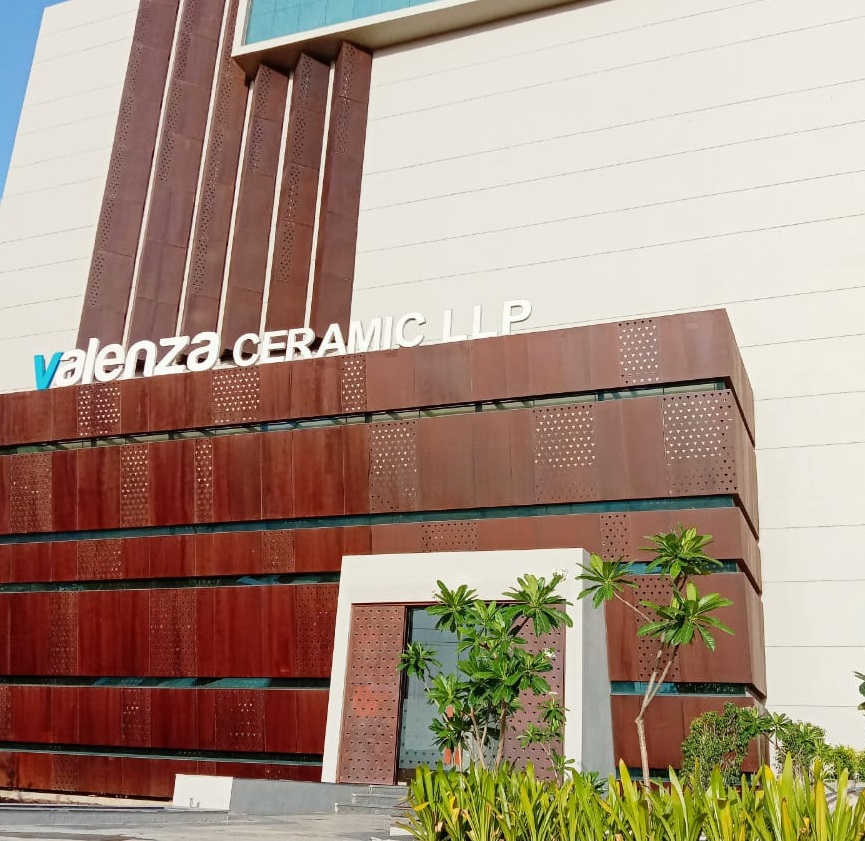 about us
We Are Specialists In The Field Of Exporting Ceramic Products
VALENZA CERAMIC LLP, an ISO 9001:2015 certified company, is leading manufacturer and exporter of ceramic and porcelain vitrified tiles located in Morbi India. Valenza is a tile provider company under one roof and its exclusive vast range includes-ceramic glazed wall tiles, floor tiles, polished vitrified tiles, polished glaze vitrified tiles, outdoor parking tiles, slab vitrified tiles, step-riser vitrified tiles and sanitary wares.
With 21+ glorious years experience Valenza Group has a remarkable history in international market with a dedicated in-house designing and quality assurance team. Our wide range of quality products is not only marked as CE but also recognized by regulatory bodies like ISO.
We have been supplying the large volume of tiles and sanitary ware in 57+ countries, covering all six continents. Our continuous supply of tiles with innovative design and marvelous quality with excellent service made it possible.
We are using high-end robust machinery and latest technologies to manufacture tiles in our all units in order to maintain excellence of quality. We are using Italian based company digital printing technology that makes an innovative collection of designs possible. The kiln is the heart of the ceramic factory. We have the longest kiln of a German based company which increases the strength and durability of the tile.
Our experienced R&D team always develops innovation in our product and we deliver it to our customers. Our innovative design, peerless quality and strong distribution channel make your shopping experience very attractive.
Our Company Tag "An Amazing Experience" aptly captures the ever-evolving spirit of our company VALENZA CERAMIC LLP. In each of the areas, we are committed to innovation-led, exponential growth. Our vision has pushed us to achieve global leadership in our businesses.
Our strength
Meaning of Valenza
A
cross the 57+ country, we have happy clients
E
fficient Production capacity with advance technology
N
ewness collection of designs
Z
ero compromise in quality of product and service
V
Value for money Product
A
Across the 57+ country, we have happy clients
E
Efficient Production capacity with advance technology
N
Newness collection of designs
Z
Zero compromise in quality of product and service
Vision & Mission
Our Goal
Our Vision
Valenza has a clear vision to become a global leader in the world of ceramics by providing world class tiling solutions that make home better, and lives happier.
Our Misson
Achieving customer satisfaction by delivering a latest innovative and cost effective trend in ceramic.